External turner for propeller shafts with a diameter from 500 to 750 mm
Our new 5075 boring-machine, specially designed for turning propeller shafts and other mechanical parts on which the outer cylindrical surface is to be machined.
The machine can be used starting from a minimum diameter of about 500 mm to a maximum diameter of about 750 mm and for a maximum length of 1600 mm.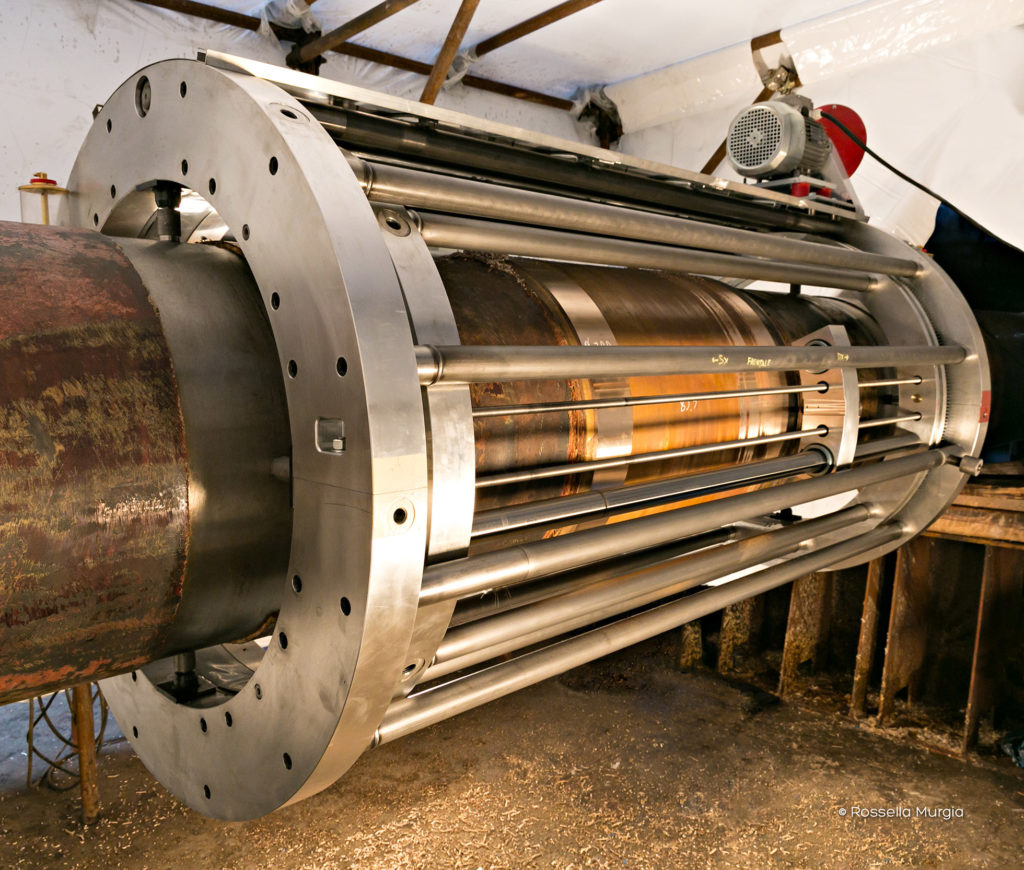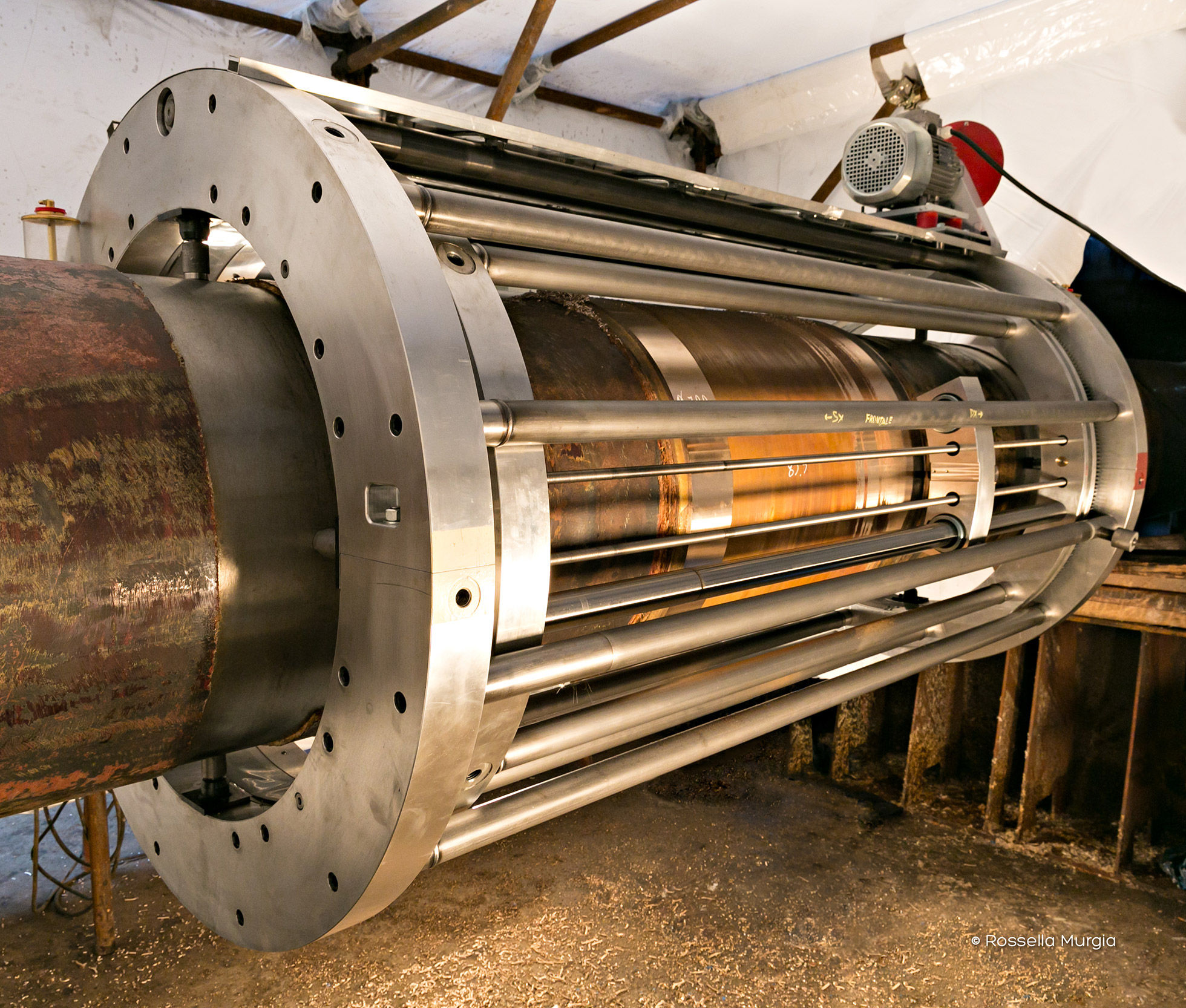 The 5075 boring-machine is composed of two bodies or cages, which can be completely dismantled so that they can be applied on axes with a closed terminal.
This allows us to intervene quickly, reducing to a minimum the period of storage in the shipyard, going to work the chosen axis directly on site.
The two cages are made of highly technological materials to ensure a maximum precision turning even on considerable dimensions.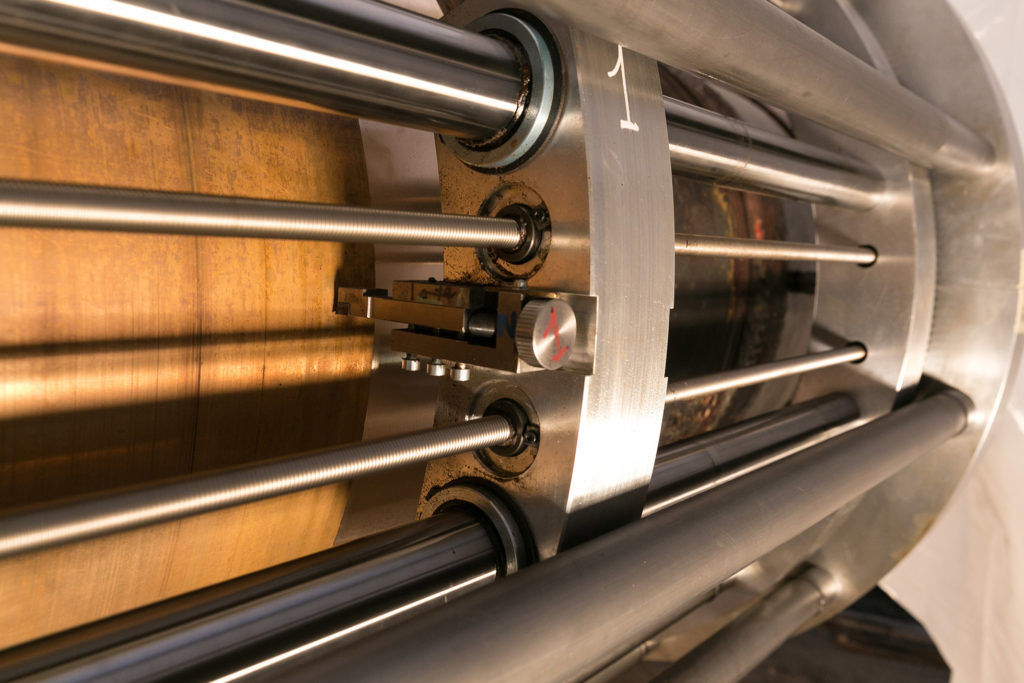 The internal cage is housed in the outer cage to maintain the correct position, and is made up of two guides which, thanks to the rotation motion, carry two forklifts to simultaneously work the axis. The first advance carriage of a few millimeters the second and with a suitable tool operates a roughing while the second trolley has the function of finishing.